Bricklink integration
.
Instabrick is fully compatible with Bricklink. Set up your Bricklink API keys to enjoy all the functionalities.

Link your Bricklink store to gain more visibility and increase your sales
Enable Inventory sync from Bricklink to Instabrick.So as to keep your collection consistent across both platforms.
Get realtime price
By clicking the

button you can immediately get the price of each brick.
The popup window shows: minimum, maximum and average price for both new and used conditions for all the regions.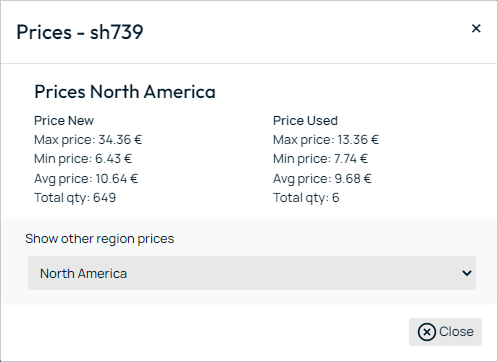 Add to Bricklink inventory
The button

allows you to add bricks and minifigs to your Bricklink inventory.
Selling price suggestion
We use Artificial Intelligence to suggest you the selling price of your bricks and minifigs to maximize the revenue and the selling probability within 6 months.